Pathway to Victory
with Dr. Robert Jeffress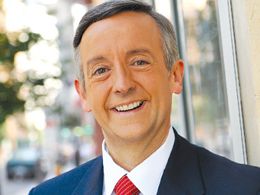 Good Grace Marriages, Part 1
Friday, July 12, 2019
God holds His children to a higher standard than the rest of the world. But sadly, Christians don't always act much different from their non-Christian neighbors—especially when it comes to marriage. Today on Pathway to Victory, Dr. Robert Jeffress shares three misconceptions about marriage that stem from a misunderstanding of grace.
Recent Broadcasts
Featured Offer from Pathway to Victory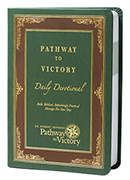 2019 Pathway to Victory Devotional
Request the brand new 2019 Pathway to Victory Devotional! This beautiful, leather-bound devotional is filled with 262 devotionals for reading and prayer time Monday-Friday, 52 weeks of the year. The two-tone green leather cover features inlaid medium oak brown and gold foil. The 2019 Pathway to Victory Daily Devotional — your personal, faith-building, and practical Bible teaching from Dr. Jeffress to help you grow your faith in the year ahead!