Pathway to Victory
with Dr. Robert Jeffress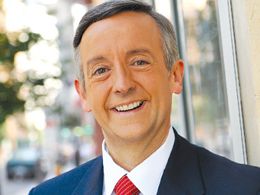 How Can I Know I'm Going To Heaven When I Die? Part 1A
Tuesday, May 26, 2020
It doesn't matter whether you're righteous or unrighteous, a believer or an unbeliever, a good person or a bad person, every one of us will eventually face death. So when that day comes, what happens next? Today on Pathway to Victory, Dr. Robert Jeffress explores the biblical and extra-biblical evidence for life after death.
Recent Broadcasts
Featured Offer from Pathway to Victory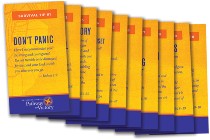 Featured Resource From Pathway to Victory
Designed to fit in a gentleman's coat pocket or a lady's handbag, the Courageous Encouragement Cards are feature the 10 survival tips from the book, Courageous, plus a select Scripture. Each card is about the same size as a smartphone so you can take all ten cards with you to work or to meetings for encouragement and to help remind you that God's Word is key to living courageously in 2020.