Pathway to Victory
with Dr. Robert Jeffress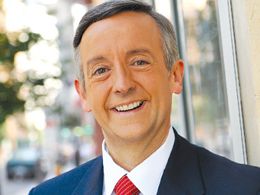 Religion Gone Wrong, Part 1
Friday, October 16, 2020
There's no doubt that we are living in an increasingly atheistic world. But the Bible teaches that one day, the world will be united under a new, false system of belief. Today on Pathway to Victory, Dr. Robert Jeffress explains how that false religion, symbolized by the harlot in Revelation 17, will signal the earth's coming destruction.
Recent Broadcasts
Featured Offer from Pathway to Victory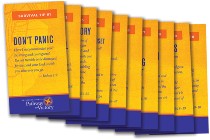 Featured Resource From Pathway to Victory
Designed to fit in a gentleman's coat pocket or a lady's handbag, the Courageous Encouragement Cards are feature the 10 survival tips from the book, Courageous, plus a select Scripture. Each card is about the same size as a smartphone so you can take all ten cards with you to work or to meetings for encouragement and to help remind you that God's Word is key to living courageously in 2020.