Pathway to Victory
with Dr. Robert Jeffress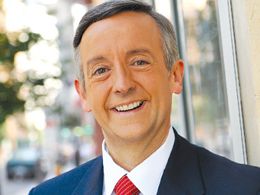 The Crux of Christianity, Part 1
Monday, December 9, 2019
The Sermon on the Mount seems to contain a sequence of paradoxes, like, "Blessed are the meek, for they will inherit the earth." Sounds completely backwards, doesn't it? Well, today on Pathway to Victory, Dr. Robert Jeffress suggests that when you view things from Jesus' perspective, His statements start to make a lot more sense.
Recent Broadcasts
Featured Offer from Pathway to Victory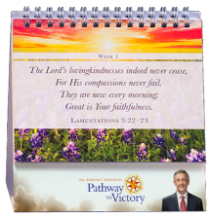 Pathway to Encouragement Verse A Week Desktop Chart
Request the ministry-exclusive Pathway to Encouragement Verse-a-Week desktop chart from Dr. Robert Jeffress and Pathway to Victory! This 52-week chart features select Scripture designed to help encourage and equip you with all year long. Keep it on your desk at work or on your dresser at home as a personal, faith-building tool to help you grow your faith all year long!