Pathway to Victory
with Dr. Robert Jeffress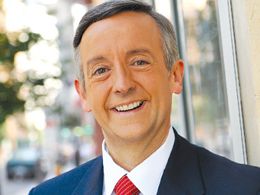 The Day Jesus Came to Church, Part 1
Tuesday, December 3, 2019
Skeptics often argue that Jesus never claimed to be the Son of God. How could Jesus be the Messiah if He Himself never made that assertion? Today on Pathway to Victory, Dr. Robert Jeffress explains that Jesus did indeed claim to be God's Son and points to one such instance that took place in a synagogue.   
Recent Broadcasts
Featured Offer from Pathway to Victory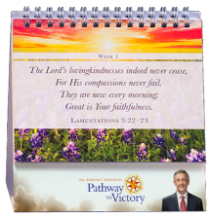 Pathway to Encouragement Verse A Week Desktop Chart
Request the ministry-exclusive Pathway to Encouragement Verse-a-Week desktop chart from Dr. Robert Jeffress and Pathway to Victory! This 52-week chart features select Scripture designed to help encourage and equip you with all year long. Keep it on your desk at work or on your dresser at home as a personal, faith-building tool to help you grow your faith all year long!