Pathway to Victory
with Dr. Robert Jeffress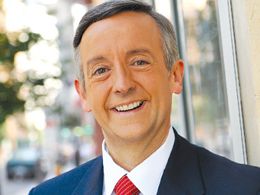 The Most Misunderstood Word in America, Part 1
Thursday, June 4, 2020
Tolerance seems to have become America's new favorite buzzword. And while it's good to be tolerant of other religions, cultures and lifestyles, today's definition of tolerance has taken on a whole new meaning. Today on Pathway to Victory,Dr. Robert Jeffress outlines four ways our modern understanding of tolerance has become distorted from its original meaning.
Recent Broadcasts
Featured Offer from Pathway to Victory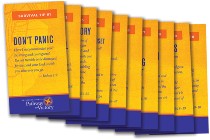 Featured Resource From Pathway to Victory
Designed to fit in a gentleman's coat pocket or a lady's handbag, the Courageous Encouragement Cards are feature the 10 survival tips from the book, Courageous, plus a select Scripture. Each card is about the same size as a smartphone so you can take all ten cards with you to work or to meetings for encouragement and to help remind you that God's Word is key to living courageously in 2020.