Pathway to Victory
with Dr. Robert Jeffress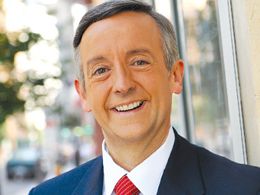 The Prodigal Nephew, Part 1
Wednesday, August 14, 2019
Life's trials have a way of strengthening our resolve and teaching us to rely on God. But in many cases, times of peace and prosperity can be an even greater test of our faith. Today on Pathway to Victory, Dr. Robert Jeffress turns to the story of Abraham and his nephew Lot for a lesson on the dangers of success.
Recent Broadcasts
Featured Offer from Pathway to Victory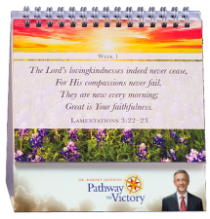 Pathway to Encouragement Verse A Week Desktop Chart
Request the ministry-exclusive Pathway to Encouragement Verse-a-Week desktop chart from Dr. Robert Jeffress and Pathway to Victory! This 52-week chart features select Scripture designed to help encourage and equip you with all year long. Keep it on your desk at work or on your dresser at home as a personal, faith-building tool to help you grow your faith all year long!