Pathway to Victory
with Dr. Robert Jeffress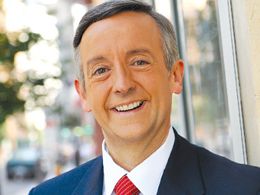 The Truth About Testing, Part 1
Thursday, October 10, 2019
In the Gospel of Matthew, we read that "Jesus was led by the Spirit into the wilderness to be tempted by the devil." So, would God put any one of us through the same type of test? Today on Pathway to Victory, Dr. Robert Jeffress explains that there's a big difference between testing and tempting.
Recent Broadcasts
Featured Offer from Pathway to Victory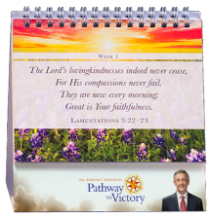 Pathway to Encouragement Verse A Week Desktop Chart
Request the ministry-exclusive Pathway to Encouragement Verse-a-Week desktop chart from Dr. Robert Jeffress and Pathway to Victory! This 52-week chart features select Scripture designed to help encourage and equip you with all year long. Keep it on your desk at work or on your dresser at home as a personal, faith-building tool to help you grow your faith all year long!