Pathway to Victory
with Dr. Robert Jeffress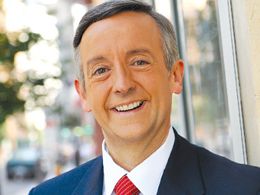 Victory Over the Worry Wars, Part 2
Friday, May 17, 2019
Have you ever spent a sleepless night thinking about an unpaid bill or an unknown test result? All of us have! But when we allow our fears to run wild, worry damages our hearts, minds and bodies. Today on Pathway to Victory, Dr. Robert Jeffress offers us a biblical defense against a worried heart and an anxious mind.
Recent Broadcasts
Featured Offer from Pathway to Victory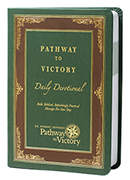 2019 Pathway to Victory Devotional
Request the brand new 2019 Pathway to Victory Devotional! This beautiful, leather-bound devotional is filled with 262 devotionals for reading and prayer time Monday-Friday, 52 weeks of the year. The two-tone green leather cover features inlaid medium oak brown and gold foil. The 2019 Pathway to Victory Daily Devotional — your personal, faith-building, and practical Bible teaching from Dr. Jeffress to help you grow your faith in the year ahead!