PowerPoint
with Jack Graham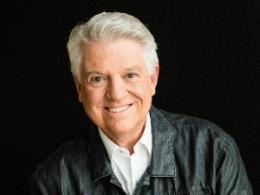 Life on the Rock
Friday, July 12, 2019
On today's PowerPoint, Pastor Jack Graham encourages the introspection that we all need from time to time. While it is right to be concerned with the spiritual well-being of others, we also must look inside ourselves to be sure that our faith and our lives are built on the solid rock of Christ.
Recent Broadcasts
Featured Offer from PowerPoint
Hot topics you NEED to know how to talk about
Society has moved away from biblical truth, and there's endless – and volatile – debate about abortion, evolution, same-sex marriage, capital punishment, and more. Dr. Jack Graham's book Culture Wise shares what God's Word says about controversial issues, so you'll know how to handle those prickly conversations.