PowerPoint
with Jack Graham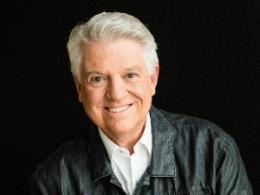 The Treasure of Trials
Friday, July 19, 2019
Trials are a fact of life, and just as our muscles are stretched and strengthened by physical stress, spiritually, we often grow most through pain and loss. Join us for today's PowerPoint as Pastor Jack Graham brings a message reminding us that our trials come not to destroy us, but to demonstrate the reality of our faith.
Recent Broadcasts
Featured Offer from PowerPoint
Hot topics you NEED to know how to talk about
Society has moved away from biblical truth, and there's endless – and volatile – debate about abortion, evolution, same-sex marriage, capital punishment, and more. Dr. Jack Graham's book Culture Wise shares what God's Word says about controversial issues, so you'll know how to handle those prickly conversations.