Proclaiming Justice with Laurie Cardoza Moore
with Laurie Cardoza Moore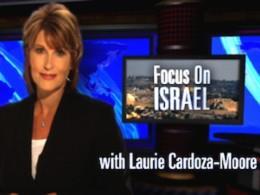 Taking Back America's Children (TBAC), Part 4 - the latest "Proclaiming Justice" podcast
Friday, March 31, 2023
On this week's podcast, host Laurie Cardoza Moore welcomes as her guest Pastor Joe Daltorio, Sr. Pastor of the River of Life Community Church in Hudson, Ohio, where PJTN's upcoming "Taking Back America's Children" OH Summit will be held on Sunday, April 30th. The goal of the summit is to educate, motivate and activate parents and citizens across America to flip their school boards and take a stand against racist, antisemitic propaganda that is plaguing our school systems.In this episode, Pastor Daltorio discusses the challenges America's children are facing with the reality of the "culture war" being waged around them in today's world. What is our responsibility to arm ourselves with biblical truth to protect the future of our country and our next generation of leadership - our kids? Tune in to find answers to that question and more!
Recent Broadcasts
Featured Offer from Proclaiming Justice with Laurie Cardoza Moore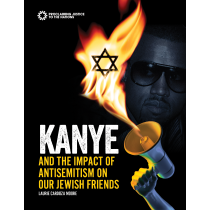 Kanye and the Impact of Antisemitism on Our Jewish Friends - Free Resource
Some have dismissed Kanye's comments as the rants of a person with serious mental health issues.For centuries, the Jewish people have sustained the verbal and physical blows from those who falsely accuse them of all of society's ills. Proclaiming Justice to The Nations has fought antisemitism and lies about Israel at home and coast to coast. Get your free resource today!