Real Life Loading...
with Shelby Abbott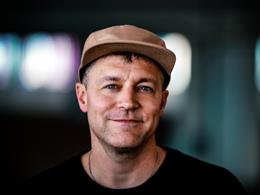 Episode 11: Love and the Intellectual Case for Christianity: Justin Brierley
Saturday, November 19, 2022
How do we love people like Jesus did AND make an intellectual case for Christianity? Well, Justin Brierley from the massive international podcast "Unbelievable?" believes everyone, from a committed Christian to a committed atheist, needs to be able to explain and defend their worldview, but do so in a respectful and caring way...especially if you're a follower of Jesus.
Recent Broadcasts
Featured Offer from Real Life Loading...