Reframing Ministries
with Colleen Swindoll Thompson
Healing Hope after a Diversity of Deaths, Part 2
Thursday, June 6, 2019
After a lifetime devoting himself to becoming a pediatrician, Stephen "Doc" Hunsley's occupational dreams died just weeks into his new practice. Years later, after devoting himself to filling the role of a stay-at-home father, Doc's middle child Mark, who had Dravet syndrome and autism, died at the age of five. These two deaths drastically changed Doc's life. How do we move on after enduring horrific, crushing losses? Where is God when our health, our dreams, and our family life continually fracture? Join us for part one of Colleen's interview with Doc to hear words of transforming hope and how life's greatest losses change our perspective and prepare us for future opportunities we could have never imagined.
Recent Broadcasts
Featured Offer from Reframing Ministries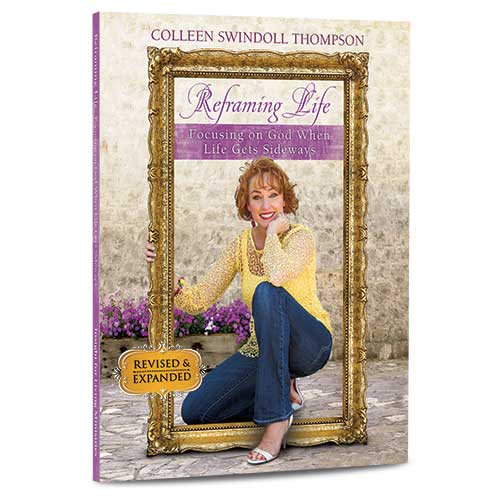 Reframing Life: Focusing on God When Life Gets Sideways
In her newly revised and expanded book Reframing Life: Focusing on God When Life Gets Sideways, Colleen Swindoll Thompson Colleen writes with honesty, humor, and practical exercises to help you learn how to reframe chaos, expectations, and more. Colleen is no stranger to loss, and with perception, she encourages you with a mix of theology and practicality. Reframing Life will encourage you to refocus the way you see life's ever-changing circumstances in light of our unchanging God.