Reframing Ministries
with Colleen Swindoll Thompson
How the 5 Love Languages Can Transform Special Needs Families
Tuesday, November 5, 2019
Joining us for the third time in Reframing Ministries' history of interviews is Jolene Philo, a renowned author, speaker, blogger, and special needs expert. Today, Jolene shares biblical wisdom with us regarding how to use the five love languages not only to love well, but to love uniquely. Listen in as Colleen and Jolene discuss Jolene's new book, Sharing Love Abundantly in Special Needs Families: The 5 Love Languages for Parents Raising Children with Disabilities. We hope this episode inspires families and churches to seek new opportunities to thoughtfully love others as Christ loves us.
Recent Broadcasts
Featured Offer from Reframing Ministries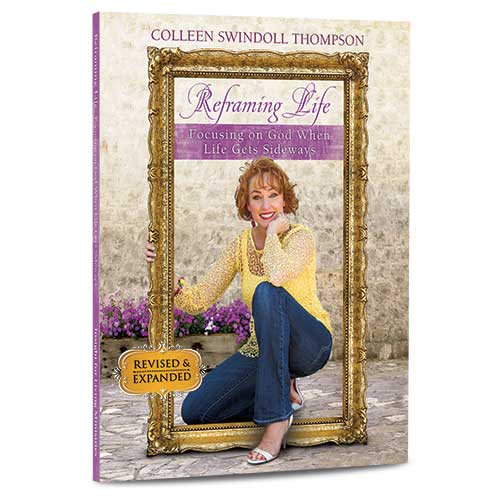 Reframing Life: Focusing on God When Life Gets Sideways
In her newly revised and expanded book Reframing Life: Focusing on God When Life Gets Sideways, Colleen Swindoll Thompson Colleen writes with honesty, humor, and practical exercises to help you learn how to reframe chaos, expectations, and more. Colleen is no stranger to loss, and with perception, she encourages you with a mix of theology and practicality. Reframing Life will encourage you to refocus the way you see life's ever-changing circumstances in light of our unchanging God.