Reframing Ministries
with Colleen Swindoll Thompson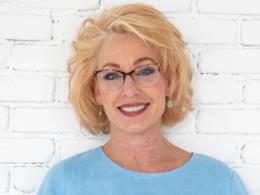 If God Is Good, Then Why Is There Suffering?
Thursday, March 18, 2021
We read in the Bible that God is good, loving, and faithful; yet we live in a world where horrible suffering exists, and God seems anything but good, loving, and faithful. It's one of life's greatest conflicts. Author and speaker Philip Yancey shares his time shedding incredible wisdom and insight on this conflict with us in today's episode. If you have ever wondered, "Why has God allowed *insert personal suffering here* in my life?" now is a great time to learn why. You are in good company, my friend—Jesus Christ experienced the greatest mistreatment and painful suffering, and He offers us a way through life's struggles. Let's move from a place of simply reflecting on what's happened to letting God redeem what has happened for our betterment in Him. We at Reframing Ministries are here for you! Reach out to us as the Lord moves your heart in this revisited interview between Colleen and Philip. PERSONAL RECOMMENDATIONS FOR READING, BY PHILIP YANCEY Most Influential Books: Augustine: ConfessionsFrederick Buechner: Telling the Truth Superior Books in Style and Christian Content: Frederick Buechner: Telling the Truth; The Hungering Dark; The Magnificent Defeat; The Alphabet of Grace; Now and Then; The Sacred Journey; Peculiar Treasures; Wishful Thinking; The Book of Bebb; The Final Beast; Godric Christian Essayists with Style: G.K. Chesterton: Orthodoxy; St. Francis of Assisi; St. Thomas Aquinas; The Man Who Was Thursday; The Everlasting ManC.S. Lewis: A Grief Observed; The Weight of Glory; The Four LovesDorothy Sayers: The Mind of the Maker; Christian Letters to a Post-Christian WorldGeorge MacDonald: Life Essential SHOW NOTES: Connect with Philip, purchase his books, and see his upcoming events here! Purchase Philip's books Where Is God When It Hurts? and The Question That Never Goes Away on Amazon! 
Recent Broadcasts
Featured Offer from Reframing Ministries
Wake Up to the Wonders of God's Grace!
Preachers preach it. Theologians analyze it. Then we forget about it. But Chuck Swindoll's best-selling classic, The Grace Awakening, can awaken you to the untapped wonders of grace . . . as it has for hundreds of thousands of readers. Allow these wonders to make a difference in the way you live and love and to turn ho-hum religion into an intimate relationship with a loving God!