Reframing Ministries
with Colleen Swindoll Thompson
Waking Up to a Life That Is Far from Fair: An Interview with Tammy Trent
Tuesday, December 10, 2019
I was a girl who never thought I had a testimony . . . and I was about to be handed the worst testimony of my life.    —Blue Lagoon, Jamaica, September, 2001 Back-to-back tragedies during a vacation in Jamaica created a new path for Tammy to walk—one that required longevity in healing and finding long-term hope in Christ after personal and national disasters. "Life will change, life will break, things will happen; it's not a matter of 'if' they will but a matter of 'when.' When they happen in our lives, who will be that one that brings us back to life again?" Join us as Colleen talks with Tammy about her personal journey, the processes of healing after losing a partner, how to see and embrace God's long-term plans, and how to "Find support" and "Navigate the next steps" in the Reframing process.
Recent Broadcasts
Featured Offer from Reframing Ministries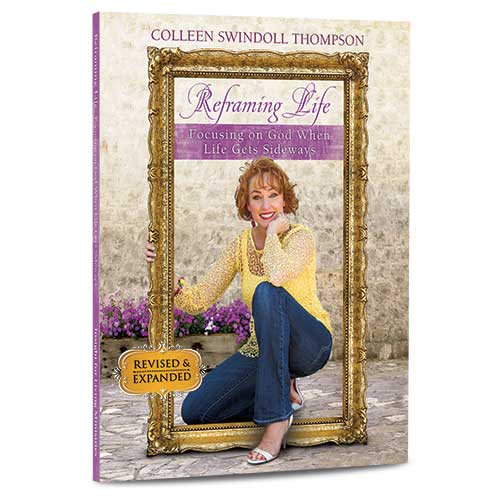 Reframing Life: Focusing on God When Life Gets Sideways
In her newly revised and expanded book Reframing Life: Focusing on God When Life Gets Sideways, Colleen Swindoll Thompson Colleen writes with honesty, humor, and practical exercises to help you learn how to reframe chaos, expectations, and more. Colleen is no stranger to loss, and with perception, she encourages you with a mix of theology and practicality. Reframing Life will encourage you to refocus the way you see life's ever-changing circumstances in light of our unchanging God.