Rick Renner Radio
with Rick Renner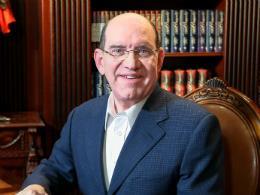 Hold Fast
Friday, November 8, 2019
The Bible commands us to "hold fast" until Jesus comes. What does it mean to hold fast? What are you supposed to be holding fast to? Are you personally holding fast as God expects you to do? That is the theme of today's program with Rick Renner.
Recent Broadcasts
Featured Offer from Rick Renner Radio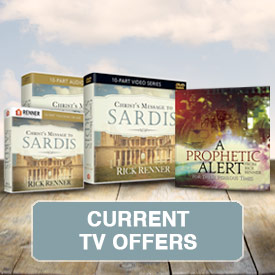 Christ's Message to Sardis & Chosen By God
Christ's Message to Sardis - The believers in Sardis had serious cracks that needed to be repaired. In Revelation 3:1-6, Jesus gave them practical steps to bring about needed correction. And as He admonished them, He is urging us to hear what the Spirit is saying through His powerful words. | Chosen By God - Rick's book Chosen by God will help you overcome your limited thinking about following God's plan for your life. Rest assured, God has a plan! And He will thoroughly prepare you to fulfill it if you'll say yes with all your heart and stir yourself to pursue it. God is calling you to do something significant in the earth for Him. What's holding you back? This book will thrill you with the possibilities that await because you are chosen by God!