Rick Renner Radio
with Rick Renner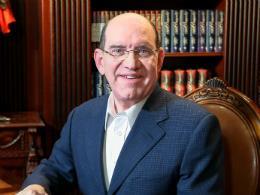 What To Do if the Devil Has Already Gotten Inside Your Personal Affairs
Monday, February 11, 2019
What should you do if the devil has ALREADY gotten a foothold in your life? How do you shake him loose and kick him out? Today Rick Renner will show you how.
Recent Broadcasts
Featured Offer from Rick Renner Radio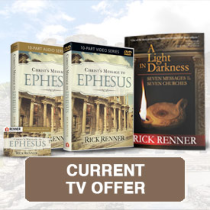 Christ's Message to Ephesus / A Light in Darkness, Vol. 1
"Christ's Message to Ephesus" is a classic teaching by Rick Renner. In his characteristically thorough and engaging teaching style, Rick delves deep into the revelation that Jesus Christ gave to the Ephesian church. Presenting these truths within the cultural and historical context of New Testament times, Rick examines each of Jesus' messages that were directed both to the pastoral leadership and to the congregation itself. OR Rick Renner creates a panoramic experience of unsurpassed detail to transport you into the ancient lands of the seven churches of Asia Minor. Within the context of this fascinating — and, at times, shocking — historical backdrop, Rick outlines challenges early believers faced in taking the Gospel to a pagan world. After presenting a riveting account of the apostle John's vision of the exalted Christ, Rick leads you through an in-depth study of Jesus' messages to the churches of Ephesus and Smyrna — profoundly relevant messages that sill resonate for His Church today.