Sound Doctrine
with Jeff Johnson
Communion Service During Covid-19 Part 2
Tuesday, June 30, 2020
Jesus gave the church two sacraments to observe until He comes again… Water Baptism and Communion.  They were given for our spiritual growth and serve as a witness to others. On this special edition of Sound Doctrine pastor Jeff speaks of the importance of communion, why we do it and who it's for!  
Recent Broadcasts
Featured Offer from Sound Doctrine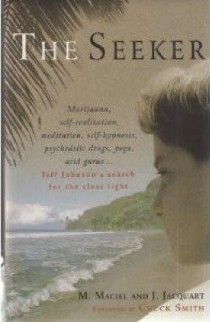 The Seeker - Free Offer
The Seeker: Marijuana, self-realization, meditation, self-hypnosis, psychedelic drugs, yoga, acid gurus...Jeff Johnson's search for the clear light. "It is amazing how the grace of God can transform a person that truly is seeking after Him. Jeff Johnson has had a tremendous change of heart and life. This is his story.This Book includes the CD "The Power of A Testimony"