Sound Doctrine
with Jeff Johnson
How to Witness Part 5b
Wednesday, May 27, 2020
The walking dead are all around us today.  They're spiritually dead.  While they are living for pleasure, power and money, they're empty and it shows!  But how do we reach them with the gospel?  We get the answer to that all important question in Acts chapter seventeen.  
Recent Broadcasts
Featured Offer from Sound Doctrine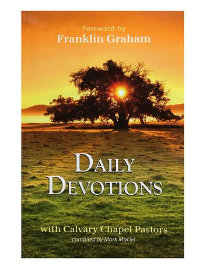 Daily Devotions
This special collections of daily devotions with your Calvary Chapel Pastors will edify you as you read each day of the year. God's Word in these devotions will inspire you. As these Pastors share their hearts and personal experiences of God's faithfulness.