Starting Over Financially
with Miriam Neff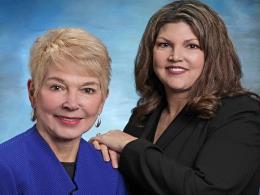 Gifting Roth IRAs
Monday, March 8, 2021
If you want to bless your children and/or grandchildren, consider helping them open a Roth IRA. Your dollar that has already been taxed can be gifted into that account for their retirement. At present $6,000 is the max. I wanted my family to become engaged in following the markets and learning.
Recent Broadcasts
Featured Offer from Starting Over Financially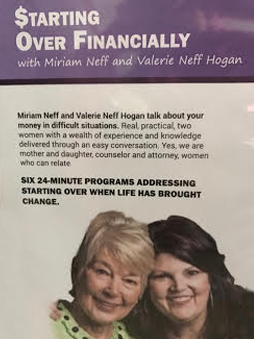 Starting Over Financially - CD
Miriam Neff and Valerie Neff Hogan discuss the challenges money brings when you're in a difficult situation. Life gets bumpy and money becomes a dreaded word. That's when you need help the most. With clear, practical, conversational content, Miriam and daughter Valerie are here to help. Whether you face job loss, divorce, the death of a spouse, foreclosure, or health issues, your paycheck has frozen (or shrunk) but your bills have not. You may not have the time or mental energy to tackle what seems like an overwhelming thing—getting a handle on your money. Let us walk with you and help you simplify the process.