Telling the Truth for Women
with Jill Briscoe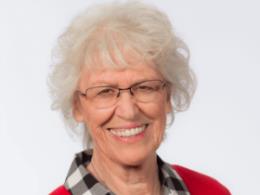 Five Smooth Stones
Wednesday, February 19, 2020
There is a battle going on around us. Do you realize that? We are fighting a battle against the foes of the Lord. Maybe you've felt this battle in the giants you're facing in life, the problems that bog you down. Here's the good news: God calls, equips, and empowers His servants for the good fight of faith against the giants of this world.  David's story is a perfect illustration of God calling His people to face different giants throughout life. In this message, Jill Briscoe shows us how God equipped David with everything he needed to be victorious in each battle. If we allow Him to work through us, God will equip us, too. 
Recent Broadcasts
Featured Offer from Telling the Truth for Women
Break free from self-doubt!
Today's comparison culture can leave you feeling like you don't measure up. But in Christ, you have infinite potential. Get Jill Briscoe's book Here Am I, Lord… Send Somebody Else, for help to break free from feeling inadequate so you can fulfill your God-given potential in Christ.