Telling the Truth for Women
with Jill Briscoe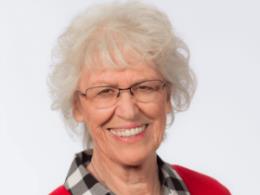 He Forgives Me
Monday, February 11, 2019
No sin is bigger than God's forgiveness and mercy. There will be consequences for sin, but the love of God is the kind of unconditional love that shows mercy when the object of its love lies prostrate and repentant. David learned this when he sinned against God with Bathsheba, he learned the weight of guilt. He also learned that God's mercy is an attribute of His unfailing love.  In this message, Jill Briscoe teaches us the importance of letting God love us by letting Him forgive us.
Recent Broadcasts
Featured Offer from Telling the Truth for Women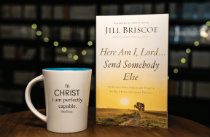 Break free from self-doubt and embrace your full potential in Christ!
Social media and today's comparison culture can leave you feeling like you just don't measure up. But in Christ, you have infinite potential! Here Am I, Lord… Send Somebody Else, Jill Briscoe's newly revised book, will help you break free from self-doubt and fear, so you can fulfill your God-given potential in Christ.