Telling the Truth for Women
with Jill Briscoe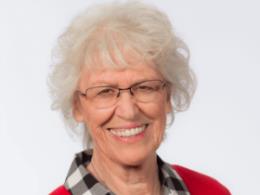 How Do I Find Joy?
Monday, March 27, 2023
Have you ever been with someone who seemed to have an inner joy even in the midst of a crisis? As Christians, we have the Holy Spirit living in our hearts, which brings incredible joy, and yet it's true that we can lapse into feeling depressed and hopeless. How do we keep our joy? In this message Jill explores how can experience joy on the inside even when things are all wrong on the outside.
Recent Broadcasts
Featured Offer from Telling the Truth for Women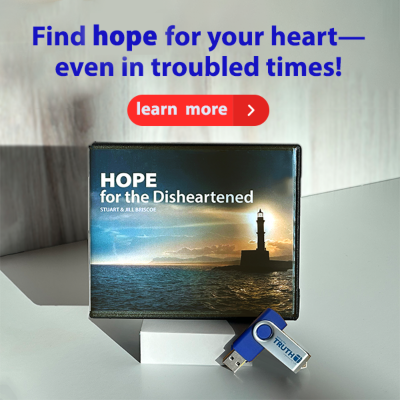 Hope for the Disheartened
Everyone experiences disappointments in life. And when things don't go the way we expect or desire—tragically or in smaller ways—discouragement can become entrenched. In Hope for the Disheartened, Stuart and Jill Briscoe's new, 5-message compilation series, you'll discover why our hope must be tied to trust in God and reliant on His strength and timing. The Hope for the Disheartened series comes as our thanks for your faithful partnership to help others also find encouragement in Christ. And if you're able to give a special gift this month, we'll say thanks with one of Jill's best-loved books of poetry, Barefoot in My Heart.