Telling the Truth for Women
with Jill Briscoe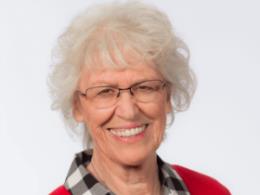 Partners Together
Thursday, February 27, 2020
There are no guarantees that all will go smoothly in life or marriage because there are many forces intent on destroying our lives and relationships. But God promised us the resources we need to deal with life's eventualities and we have to decide which way we are going to go—or as Joshua said, which gods are we going to serve?
Recent Broadcasts
Featured Offer from Telling the Truth for Women
Break free from self-doubt!
Today's comparison culture can leave you feeling like you don't measure up. But in Christ, you have infinite potential. Get Jill Briscoe's book Here Am I, Lord… Send Somebody Else, for help to break free from feeling inadequate so you can fulfill your God-given potential in Christ.