Telling the Truth for Women
with Jill Briscoe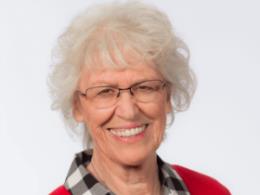 Sarah—How to Have a Good Attitude
Wednesday, June 19, 2019
When we think of someone with a good attitude, Abraham's wife Sarah is probably not the first person who comes to mind. We might think of her arguments with Abraham, how she laughed at God's good news, her harsh dealings with Hagar, how she lied to Pharaoh. But in 1 Peter 3, Peter commends Sarah as a model for all women for her "quiet and meek spirit." What happened in Sarah's life to turn this feisty, contentious, rebel of a woman into God's royal princess?  In this message, Jill teaches us about Sarah's life—her shortcomings and how God turned this rebel into royalty—and how giving God control in our own lives can transform our attitudes like it did for Sarah.
Recent Broadcasts
Featured Offer from Telling the Truth for Women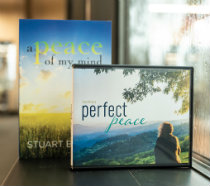 Your gift counts TWICE when you give by June 30!
A $180,000 Matching Grant doubles your gift by June 30 to help reach a critical $750,000 goal to finish Telling the Truth's financial year on target. As thanks,you'll receive a copy of Stuart Briscoe's book, A Peace of My Mind, and the accompanying 2-message series, Perfect Peace.