Telling the Truth for Women
with Jill Briscoe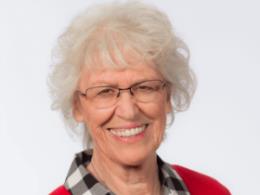 Tending the Kingdom's Garden
Tuesday, February 25, 2020
It's easy to see when a garden needs watering. The plant leaves begin to wilt, the ground becomes dry, and cracks appear. And if the plants aren't tended to, they're at risk of withering and dying. It's the same with people who need Jesus. In this message, Jill Briscoe helps us understand what's at risk and asks us to dedicate ourselves to impacting people in our sphere of influence.
Recent Broadcasts
Featured Offer from Telling the Truth for Women
Break free from self-doubt!
Today's comparison culture can leave you feeling like you don't measure up. But in Christ, you have infinite potential. Get Jill Briscoe's book Here Am I, Lord… Send Somebody Else, for help to break free from feeling inadequate so you can fulfill your God-given potential in Christ.