Telling the Truth for Women
with Jill Briscoe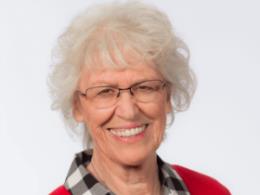 The Fruit of the Spirit
Friday, August 14, 2020
Whenever God does anything big, He does it through His Spirit. For example, when God created the Heavens and the Earth, He did so through the power of His Spirit. If the Spirit is capable of doing such huge things, just imagine what the Spirit can do in our lives—if we let Him. In this message, Jill encourages each of us to examine our own life and see the fruit of the Spirit.  
Recent Broadcasts
Featured Offer from Telling the Truth for Women
The answer to every hurt and struggle
Our world is full of brokenness that only Jesus can mend. And in these 80 truth-filled devotionals, Pete Briscoe leads you to God's Word daily and shows you how Jesus can bring true healing to the uncertainty and unrest in the world, as well as to your own temptations and struggles.