Telling the Truth for Women
with Jill Briscoe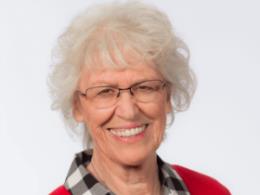 Waiting for Jesus
Friday, March 24, 2023
Jesus is coming again. He is coming soon... and we'd better be ready! Jill Briscoe boldly states this as she talks about the second coming of Christ. She explains the need to be alert and shares the joy in anticipating His return.
Recent Broadcasts
Featured Offer from Telling the Truth for Women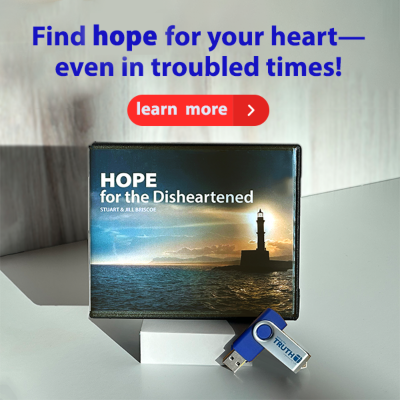 Hope for the Disheartened
Everyone experiences disappointments in life. And when things don't go the way we expect or desire—tragically or in smaller ways—discouragement can become entrenched. In Hope for the Disheartened, Stuart and Jill Briscoe's new, 5-message compilation series, you'll discover why our hope must be tied to trust in God and reliant on His strength and timing. The Hope for the Disheartened series comes as our thanks for your faithful partnership to help others also find encouragement in Christ. And if you're able to give a special gift this month, we'll say thanks with one of Jill's best-loved books of poetry, Barefoot in My Heart.