Telling the Truth
with Stuart, Jill & Pete Briscoe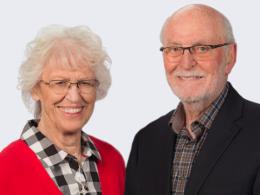 Believers Who Sin, Part 2
Tuesday, May 21, 2019
What do sinners do? They sin. Sinning comes naturally and is to be expected from people who don't know Jesus. The battle against sin truly begins after you accept Jesus into your life. It's at that point where you begin to feel the pull toward sinning – yet also feel a counter-pull that makes it difficult to sin. Why? Because you're now a saint, and sinning is no longer a natural behavior for you. Instead of being a sinner saved by grace, you're a saint who sometimes sins! How does this sin battle play out in the life of a believer? That's what Pete Briscoe teaches in this message from 1 John 3:4-10 where you'll find hope for victory in your battle against sin.
Recent Broadcasts
Featured Offer from Telling the Truth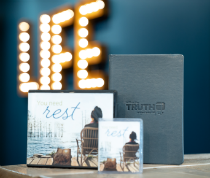 Stop striving and find rest in God
Are you running nonstop and at risk of burning out? Do you feel physically, emotionally, and spiritually depleted while losing sight of God's desires for you? You Need Rest is a new series from Pete and Jill Briscoe that will show you what Scripture says about how to step back from striving and the chaos of life, and find rest in God!