Telling the Truth
with Stuart, Jill & Pete Briscoe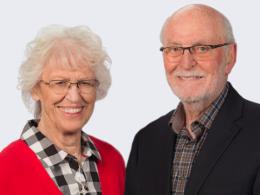 Experiencing God's Love on Life's Journey, Part 2
Friday, May 15, 2020
The driving force behind everything God does is love—His love for you. That might be hard to believe at times, but the truth is that God, in His infinite love, foreknew, predestined, confirmed, called, justified, and glorified you! And the ultimate display of His love is that your life journey will finish at a destination beyond your wildest dreams and vivid imagination—you will finish just like Jesus—glorified and with God in heaven. Why would God orchestrate all of this for you?  In this message, Stuart Briscoe teaches from Romans to help you grasp the depth of His love so you can recognize and rest in it along life's journey.
Recent Broadcasts
Featured Offer from Telling the Truth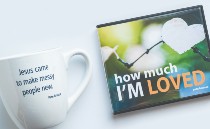 God loves you – even when you're messy!
We go through life earning our way. We earn privileges for good behavior, advancement for good performance, and respect for good appearance. But God's love can't be earned! There's nothing we can do to make Him love us more and there's nothing we can do to make Him love us less.   Pete Briscoe discusses this in his series How Much I'm Loved. It's our gift to thank you for your gift today. You'll see that God loves you more than you can imagine… even when you're messy!