Telling the Truth
with Stuart, Jill & Pete Briscoe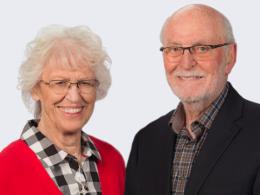 He Chose Me, Part 1
Monday, May 18, 2020
It's easy for us to question God when He chooses us for a task. We feel unqualified, like God has made a mistake. But God often chooses the unexpected to do His work. David was the definition of unexpected. He was the youngest, the smallest shepherd boy, but he was chosen by God to be king.  In this message, Jill shows us that all of us have been anointed and given the ability to receive a calling and equipping from God.
Recent Broadcasts
Featured Offer from Telling the Truth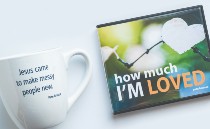 God loves you – even when you're messy!
We go through life earning our way. We earn privileges for good behavior, advancement for good performance, and respect for good appearance. But God's love can't be earned! There's nothing we can do to make Him love us more and there's nothing we can do to make Him love us less.   Pete Briscoe discusses this in his series How Much I'm Loved. It's our gift to thank you for your gift today. You'll see that God loves you more than you can imagine… even when you're messy!