Telling the Truth
with Stuart, Jill & Pete Briscoe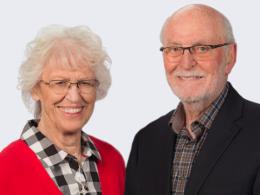 He Promised Me, Part 2
Thursday, May 21, 2020
When man makes promises, he rarely follows through. God, on the other hand, can make promises the size of eternity, and He always follows through! God promised David that He would give him a throne that would never pass away. God promised to bring a new covenant to His people through David's line, a covenant that would bring an eternity where there are no broken promises.  In this message, we learn of God's faithfulness in His grand promises. We can trust His promises because they are based on His unfailing love!
Recent Broadcasts
Featured Offer from Telling the Truth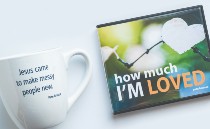 God loves you – even when you're messy!
We go through life earning our way. We earn privileges for good behavior, advancement for good performance, and respect for good appearance. But God's love can't be earned! There's nothing we can do to make Him love us more and there's nothing we can do to make Him love us less.   Pete Briscoe discusses this in his series How Much I'm Loved. It's our gift to thank you for your gift today. You'll see that God loves you more than you can imagine… even when you're messy!