Telling the Truth
with Stuart, Jill & Pete Briscoe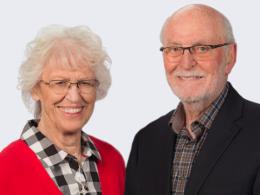 Heart Ache, Part 2
Friday, November 22, 2019
Sometimes we think that if we could only get what we want, we would finally be happy. Solomon thought that, too. He had a "getting" obsession, never denying himself anything he wanted, and he became "greater by far than anyone in Jerusalem before [him]."  But all these things didn't bring Solomon the happiness he was looking for. Solomon and you and I are all trying to soothe a heart ache that can't be cured by "things" but only by finding our purpose, the reason we were made!
Recent Broadcasts
Featured Offer from Telling the Truth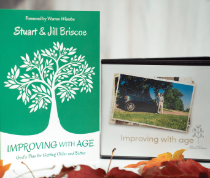 Use your influence!
Too many people think growing older means your passions fade and your purpose is lost. But the truth is, you have reason to embrace life in every season. In Improving with Age, Stuart and Jill Briscoe help you discover God's rich, fulfilling, and invigorating purposes—whether you're 19 or 99!