Telling the Truth
with Stuart, Jill & Pete Briscoe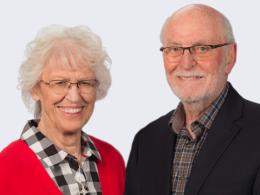 How to Obey the Bible, Part 2
Monday, February 11, 2019
Many of us live a Christian life that's like a saggy bed. We're rock firm on one end and rock firm on the other. We know we've accepted Christ, and we know we're going to heaven when we die. But we sag in the middle. So how do we fix the sag? In this message, Jill helps us learn to obey and apply what the Bible teaches so that we can grow in our faith.
Recent Broadcasts
Featured Offer from Telling the Truth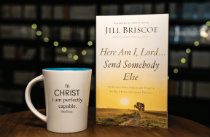 Break free from self-doubt and embrace your full potential in Christ!
Social media and today's comparison culture can leave you feeling like you just don't measure up. But in Christ, you have infinite potential! Here Am I, Lord… Send Somebody Else, Jill Briscoe's newly revised book, will help you break free from self-doubt and fear, so you can fulfill your God-given potential in Christ.