Telling the Truth
with Stuart and Jill Briscoe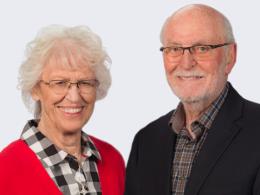 Waiting It Out
Monday, December 5, 2022
Suffering can seem like an endless battle, because as soon as you get in it, you just want to get out.  Hours, days, weeks, months, or even years can go by and you're still asking, "How long, oh Lord?"  So what do you do when you're in a seemingly endless season of hardship? In this message, Jill shares how when we're willing to wait out our seasons of suffering, God won't let the time go to waste.
Recent Broadcasts
Featured Offer from Telling the Truth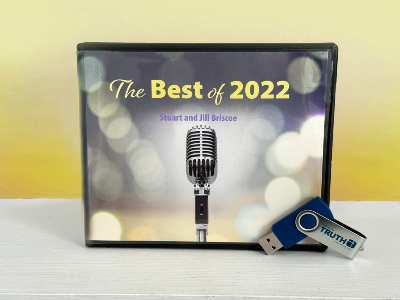 Relive the Best of 2022
Life is full of challenges, as 2022 has proven yet again. Jesus told us we would face trouble in this world, but He encourages us to take heart because He has overcome the world. Whether you've had financial struggles, relationship challenges, or other unexpected issues this year, Christ remains our rock and a haven from the storms of life. In this 6-message series The Best of 2022 can help you learn how to keep your mind on our immoveable, unchanging, and loving God—and navigate the troubles of this world.