Telling the Truth
with Stuart, Jill & Pete Briscoe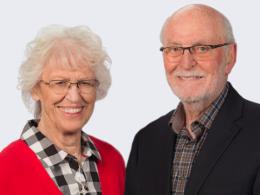 Why Did You Make Me, God? Part 2
Tuesday, May 26, 2020
When you look at the immensity of the universe—and the immensity of the God behind it—have you ever felt small and irrelevant? You're a tiny speck in a grand universe of what God has made, so why did He create you? In this message, Stuart Briscoe shows you a clear answer to this question found in Psalm 8:1-9. The God of the universe cares deeply for you, and you'll see you've been created for so much more than you might think.
Recent Broadcasts
Featured Offer from Telling the Truth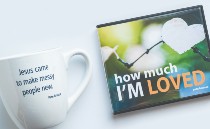 God loves you – even when you're messy!
We go through life earning our way. We earn privileges for good behavior, advancement for good performance, and respect for good appearance. But God's love can't be earned! There's nothing we can do to make Him love us more and there's nothing we can do to make Him love us less.   Pete Briscoe discusses this in his series How Much I'm Loved. It's our gift to thank you for your gift today. You'll see that God loves you more than you can imagine… even when you're messy!