Telling the Truth
with Stuart, Jill & Pete Briscoe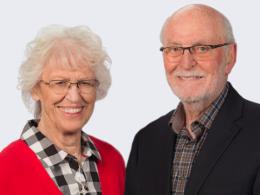 You Are Connected to God, Part 2
Friday, June 5, 2020
How would you describe your relationship to the church? Are you engaged in the church, or have you distanced yourself and feel disconnected? For various reasons, it's sometimes easy for us to drift away from the church and isolate ourselves. But God's desire is to build a vibrant, interconnected, and beautiful church—and He wants you to be a part of it!
Recent Broadcasts
Featured Offer from Telling the Truth
Find hope when you're feeling alone
These are challenging times for everyone. And it's brought to light just how many of us are wrestling with feelings of loneliness and isolation. Pete Briscoe's new series, "Feeling Alone" will help you learn how to build meaningful relationships so you can feel known and cared for no matter your circumstances. This special resource is our way to say thanks for your financial year-end gift today – which will be DOUBLED thanks to a $205,000 Matching Grant!