The Alternative
with Dr. Tony Evans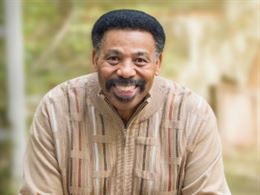 Encountering God's Process, Part 2
Wednesday, June 19, 2019
It's not easy or fun to be a project in progress, but in this lesson, Dr. Tony Evans explains why it's worth it… and how to hold on along the way. It's an honest look at why the Lord sometimes has to break us to remake us.
Recent Broadcasts
Featured Offer from The Alternative
Our Thanks for Your Gift of Any Amount
God eagerly desires to reveal Himself to you in a meaningful way. Divine Encounters is Tony's 6-part CD series that opens up the truth about how each of us can have a real-life experience with God in a way that will change the course of our lives forever. Request your copy of Divine Encounters with a gift of any amount to our ministry, and we'll also send you a CD filled with inspiring worship music by recording sensation Anthony Evans, Jr.