The Alternative
with Dr. Tony Evans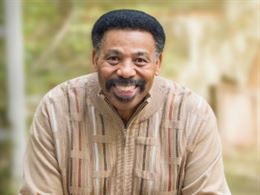 Lifesavers, Part 2
Tuesday, May 30, 2023
Some churches are so focused on people coming through the front door that they barely even notice the wounded believers drifting away through the back. Well, Dr. Tony Evans will talk about how to become a spiritual "lifesaver" by rescuing those who are wandering away from the faith.
Recent Broadcasts
Featured Offer from The Alternative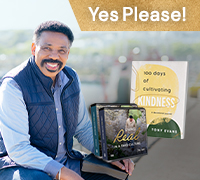 Get Real. Be Kind
In a not-so-kind world, we need more kindness. Help create a culture of kindness with Tony's new Journal Devotional, 100 Days of Cultivating Kindness. Read his compelling case for being contagiously kind. Paired with the companion 12-part series, Living Real in a Fake Culture, develop your own authenticity and kindness today.