The Bible Study Hour
with Dr. James Boice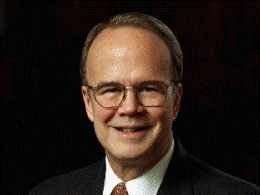 A Great Benediction
Thursday, April 25, 2019
In his definitive exposition of the end of the Gospel of John, Dr. Boice discusses our Lord's arrest, trial, crucifixion and resurrection in a step-by-step analysis. In this section of John's Gospel we see not only the message of Christ's triumph, but an indication of how we can triumph as well. In God's plan and in accordance with his wisdom, even the worst of that which befalls Christians can be transformed into victory.
Recent Broadcasts
Featured Offer from The Bible Study Hour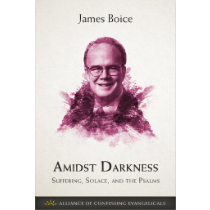 Amidst Darkness: Suffering, Solace, and the Psalms (PDF Download)
The Psalms contain a treasury of praise and thanksgiving, but they also hold some of the Bible's rawest expressions of pain and suffering. In this booklet James Boice examines the latter, highlighting both the legitimacy of sorrow and the ultimate joy we have in Christ. It is our prayer that the message of the Gospel will be a light amidst the darkness for you or someone you know.