The Bible Study Hour
with Dr. James Boice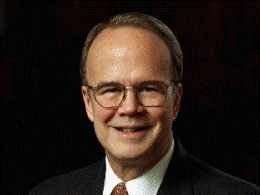 Civil Disobedience
Sunday, March 19, 2023
The state will always see things differently than how God sees them, and eventually—if you're a follower of God—you may have to disobey. That's where Peter and John found themselves as they stood before the law of the land, the Sanhedrin. Listen as Dr. James Boice examines the disciples' first real confrontation with the authorities.
Recent Broadcasts
Featured Offer from The Bible Study Hour
Remembered by God (PDF Download)
God does not always spare us the distress because He has a purpose in such things both for ourselves and others. But He has a way of reassuring us that He has not forgotten, that He remembers our distress, and that He is still working out all things for good to those who love Him.