The Line of Fire with Dr. Michael Brown
with Dr. Michael Brown
09.15.20 Who Will Speak Up for the Children?
Tuesday, September 15, 2020
The Line of Fire Radio Broadcast for 09/15/20.
Recent Broadcasts
Featured Offer from The Line of Fire with Dr. Michael Brown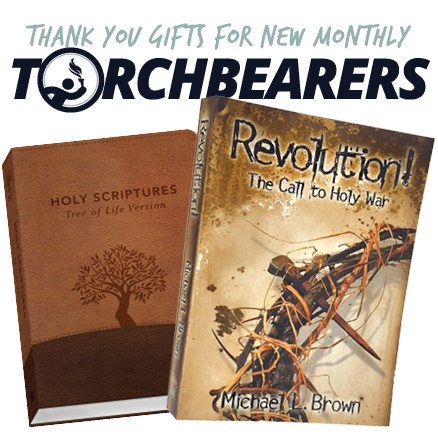 JOIN THE TORCHBEARER TEAM
Find out more about the many benefits of becoming part of our Torchbearer team and how to receive this special thank-you gift.