The Official Adventures in Odyssey Podcast
with Focus on the Family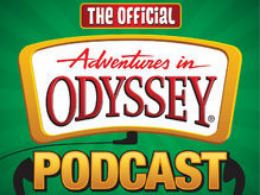 April 10, 2019: Monica Padilla - voice of double "L" Jillian, double "L" Marshall - tells us about auditioning opposite Townsend Coleman, preparation for acting, and (yes) appearing on the TV show Survivor.
Wednesday, April 10, 2019
The character of Jillian Marshall has held a variety of unusual jobs - including a sous chef, surfing instructor, and even a professional line-stander. Monica Padilla (the voice behind Jillian) has a variety of unusual life experiences and she shares those with us.
Recent Broadcasts
Featured Offer from The Official Adventures in Odyssey Podcast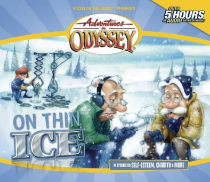 Adventures in Odyssey #7: On Thin Ice
As the snow falls in Odyssey, the town enters a season of peace and quiet — NOT! Whit's grandchildren stop in for a very disquieting holiday visit. The Barclays entertain some unexpected and mysterious Christmas guests. But in the midst of these challenges, friends in Odyssey learn priceless lessons about bravery, compassion and a whole lot more.