The Official Adventures in Odyssey Podcast
with Focus on the Family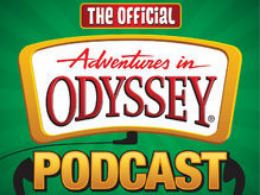 April 10, 2019: Monica Padilla - voice of double "L" Jillian, double "L" Marshall - tells us about auditioning opposite Townsend Coleman, preparation for acting, and (yes) appearing on the TV show Survivor.
Wednesday, April 10, 2019
The character of Jillian Marshall has held a variety of unusual jobs - including a sous chef, surfing instructor, and even a professional line-stander. Monica Padilla (the voice behind Jillian) has a variety of unusual life experiences and she shares those with us.
Recent Broadcasts
Featured Offer from The Official Adventures in Odyssey Podcast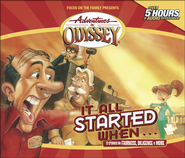 It All Started When...
Find out just how far Curt will go to win the student council election, what happens when Donna wears a daring outfit against her father's wishes, how important joining the cheerleading squad really is for Robyn... and much more! It All Started When features special lessons on virtues like honesty, purity, loyalty and wisdom.