The Official Adventures in Odyssey Podcast
with Focus on the Family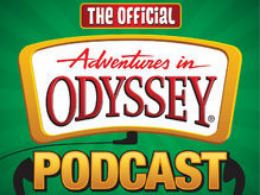 April 24, 2019: Ahoy! Sound designer Nathan Jones takes us beneath the seven seas in "B-TV: Trinity".
Wednesday, April 24, 2019
Sound designer Nathan Jones produced our latest B-TV, the previous B-TV, and our next B- TV. Learn how he creates the sketches, the sound effects, and the static. Plus hear preview of "The Long End, Part 2" and a few hints about "B-TV: Idolatry" coming later this year.
Recent Broadcasts
Featured Offer from The Official Adventures in Odyssey Podcast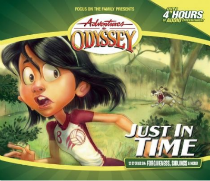 Adventures in Odyssey #09: Just in Time
Life in Odyssey is never boring! The wacky adventures of the Odyssey gang lead them to learn new lessons in honesty, brotherly love, and helping one another - with the help of John Avery Whittaker, of course!