The Official Adventures in Odyssey Podcast
with Focus on the Family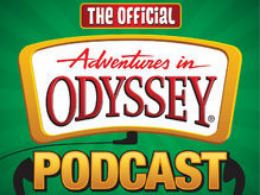 August 14, 2019: The very first Christmas episode: "Gifts for Madge and Guy" is getting a sequel. Hear from the returning cast members!
Wednesday, August 14, 2019
The title cast members for "Gifts for Madge and Guy" (Will Ryan, voice of Eugene and Guy, and Chris Anthony Lansdowne, our host and the voice of Madge) stop by for a hold-onto-your-hats chat. The original episode aired in 1987, and more than thirty years later, "Part 2" is available in the Club now. Plus, Dave Arnold gives the inside scoop on the Odyssey Character Survey.
Recent Broadcasts
Featured Offer from The Official Adventures in Odyssey Podcast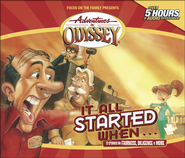 It All Started When...
Find out just how far Curt will go to win the student council election, what happens when Donna wears a daring outfit against her father's wishes, how important joining the cheerleading squad really is for Robyn... and much more! It All Started When features special lessons on virtues like honesty, purity, loyalty and wisdom.