The Official Adventures in Odyssey Podcast
with Focus on the Family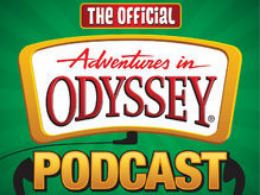 August 14, 2019: The very first Christmas episode: "Gifts for Madge and Guy" is getting a sequel. Hear from the returning cast members!
Wednesday, August 14, 2019
The title cast members for "Gifts for Madge and Guy" (Will Ryan, voice of Eugene and Guy, and Chris Anthony Lansdowne, our host and the voice of Madge) stop by for a hold-onto-your-hats chat. The original episode aired in 1987, and more than thirty years later, "Part 2" is available in the Club now. Plus, Dave Arnold gives the inside scoop on the Odyssey Character Survey.
Recent Broadcasts
Featured Offer from The Official Adventures in Odyssey Podcast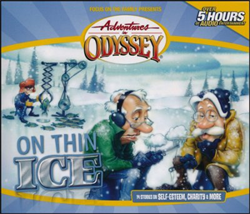 Adventures in Odyssey ® #7: On Thin Ice
As the snow falls in Odyssey, the town enters a season of peace and quiet - NOT! Whit's grandchildren stop in for a very disquieting holiday visit. The Barclays entertain some unexpected and mysterious Christmas guests. But in the midst of these challenges, friends in Odyssey learn priceless lessons about bravery, compassion and a whole lot more.