The Official Adventures in Odyssey Podcast
with Focus on the Family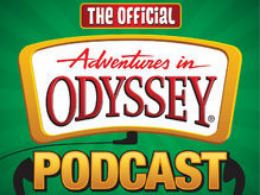 Cristina Pucelli and Emily Jones solve mysteries together
Wednesday, September 23, 2020
Emily Jones's latest investigation uncovers the truth about Morrie Rydell. Cristina Pucelli tells us about playing a mystery-solver for over a decade and gives clues about upcoming adventures.
Recent Broadcasts
Featured Offer from The Official Adventures in Odyssey Podcast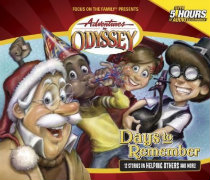 Adventures in Odyssey #31: Days to Remember
Join the Odyssey gang for some amazing adventures you'll never forget George Barclay is granted a bizarre Christmas wish that changes the course of history; Katrina's ring causes Eugene to be caught between a rock and a hard place; Connie must complete her toughest assignment yet on graduation day; and Whit's End hosts a live New Year's Eve radio production like you've never heard before Through these hilarious holiday mishaps and heartwarming tales, your lovable friends learn lessons of thankfulness, commitment, determination, and God's providence.